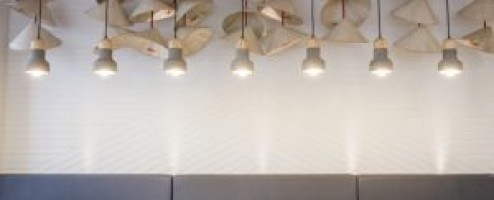 by Marni Andrews
When sisters-in-law Amreen and Seema Omar went from serving Indian street food at a Toronto farmers' market to a 50-seat downtown restaurant, a trip to Mumbai with Toronto firm Jump Branding & Design helped inspire the decor for Bombay Street Food.
"The identity of the brand is no longer just the logo," said Eric Boulden, president of Jump Branding. "The brand or the story is a better description of the experience projected to its guests. These stories do happen through signage, but can also be expressed through the way the bill is presented, the personality and tone of communication, the origins of the food, authenticity of the recipes or signature concoctions that make the space, brand and experience defensible."
Another recent Jump Branding project is the flagship Basil Box location at the Ryerson University Student Learning Centre in Toronto. The fast casual concept also derives inspiration from exotic street food — in this case, the markets of Southeast Asia.