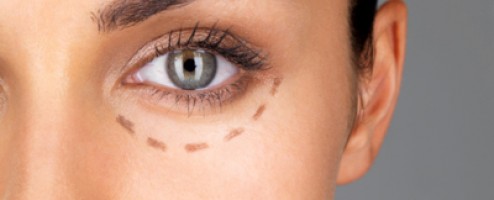 (www.agein.com)
by Marni Andrews
Gorgeous, glowing skin is a great beauty asset, no matter how old you are. Skin is the body's largest organ, so it makes sense to take good care of it, as you would any other part of your body.
It's never too late to start incorporating good anti-aging skin care habits. Even if you already have some fine lines and wrinkles, there is no reason why you need to accumulate any more—with the right technique, you can prevent new wrinkles from surfacing, and can even improve wrinkles that have already started appearing. Getting rid of wrinkles is as simple as finding the right anti-aging skin care regime that you can do at home, and making small lifestyle changes to improve your skin's health. Incorporate these simple tips to banish wrinkles and look younger.
First of all, to fight wrinkles naturally you need to get very serious about sun protection. Sun damaged skin may be common, but it's never attractive. Get into the habit of applying sunscreen with an SPF of at least 30 (higher if you are fair skinned) half an hour before you go outside. Don't forget hands and exposed skin on the chest or neck area. Try to avoid being in direct sunlight for prolonged periods, especially when the rays are strongest (between 10 a.m. and 2 p.m.).